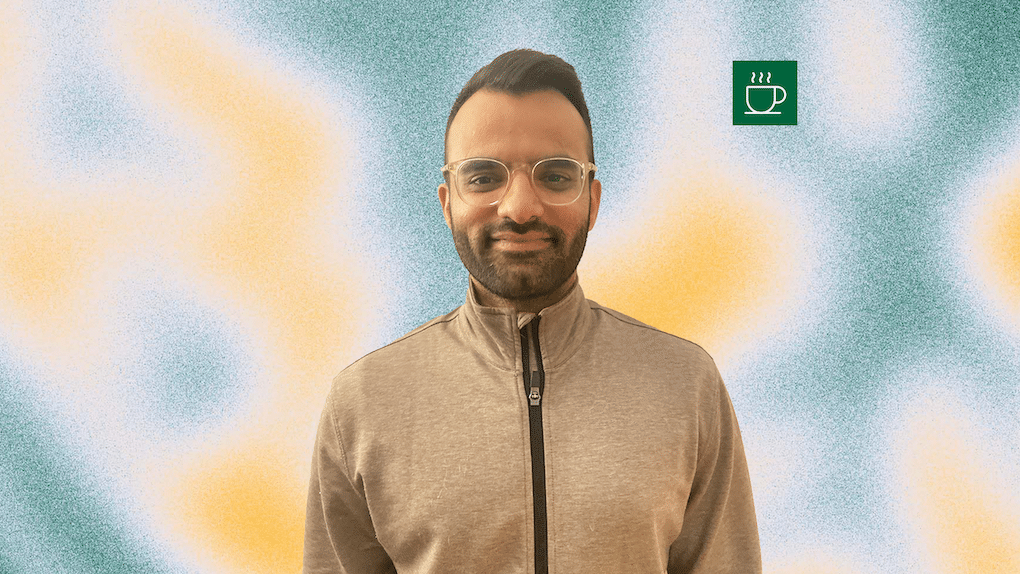 Apr 13, 2023

|

2

minute read
Coffee Break: A Conversation with Zohaib Bakhtyar
Welcome to our first instalment of Coffee Break, a Greenspace Series where we dive deep with one of our team members to uncover their personal stories, perspectives, and new ideas—or maybe learn about some of their hidden talents we never knew about.
Zohaib (aka ZOI)
By day, Zohaib Bakhtyar is a Clinical Partnerships Manager at Greenspace, supporting clinics looking to implement Measurement-Based Care to improve their measurement practices and quality of care. But after work hours, he's a core pillar of Toronto's underground electronic music scene.
Zohaib grew up in Pakistan and even in his youth, he had a drive towards building a community around music events.
"My love and passion for music goes…I don't even know how far back, but I was always drawn to music, bringing people together, and throwing events."
When he moved to Canada in 2006, he began reaching out to people through Kijiji and Craigslist ads to organize and throw small events. Before long, his events were getting noticed by local promoters and DJ's. From there, under the name Talal and Zoi, his first project was born – which led to him and his partner playing at shows and festivals around the world.
After noticing that the same Toronto DJ's were being booked over and over, Zohaib started Untold Stories, a music collective designed to highlight local talent in intimate spaces. When he caught wind of a new venue called Sub Division that was opening in Toronto and looking for programmers (the people that secure the talent bookings and curate the lineup for the evening)— he knew the role was for him.
Just a year later, Sub Division has become one of the best underground venues in Toronto. It's known for its genre diversity, featuring artists that deliver everything from Techno to House. For Zohaib, the role was the culmination of almost two decades of performing, organizing events, and building a community, but he says it wouldn't be possible to dedicate himself to his passions if it weren't for the balance he's found at Greenspace:
"There's a real cultural focus at Greenspace on balance, which I think is pretty rare to find at most jobs. People should always be encouraged to find that healthy balance between work and play/hobbies. By being efficient during working hours, we all have plenty of time to focus on pursuing passions or personal projects, whether that's music, time with your family or whatever it is that enlivens you. I've thrived at Greenspace because we have a culture and team that works hard and celebrates each other – not just celebrating our success at work, but also our personal passions and projects."
---
Thank you Zohaib for letting us learn a little bit more about Zoi, the DJ, Producer, and Programmer.
We're lucky to have a team of creative, passionate, and talented individuals—we wouldn't be the same without it. Stay tuned for more segments of 'Coffee Break' where we'll highlight more of the wonderfully interesting people that make up our team.