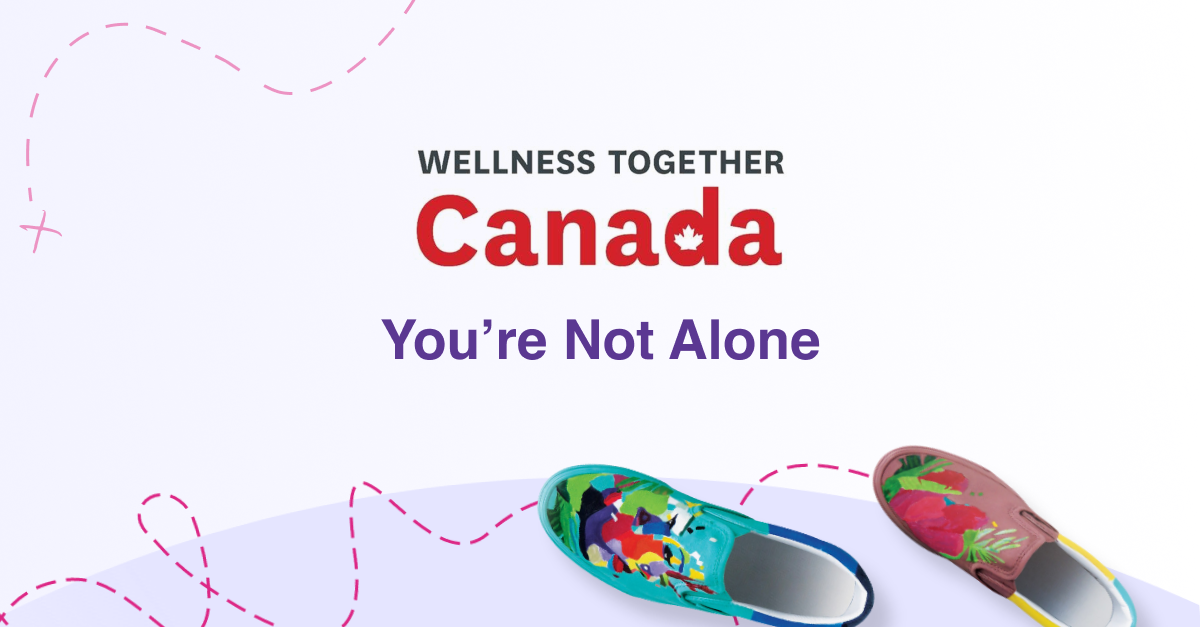 Apr 12, 2022

|

3

minute read
Wellness Together Canada Funding Announcement
The federal government released its budget for 2022 last week, which includes their funding commitments designed to better the lives of all Canadians, both physically and mentally.
The budget includes several Mental Health funding commitments, particularly ones targeting the opioid crisis and Black Canadians. This is a welcome addition to the existing initiatives designed to support Veterans, Indigenous populations, and those struggling with pandemic-related mental illness, which will all continue to receive funding over the next several years.
Another important part of the 2022 budget is the government's promise to invest $140 million over the next two years to the Wellness Together Canada (WTC) Portal. The platform, and associated PocketWell companion app, were designed to support the well-being of Canadians as we navigate the mental health challenges associated with the pandemic. The last few years have left many people in Canada managing higher levels of stress, anxiety, and depression, while others are struggling with their mental health for the first time.
So, what does this additional WTC funding mean for Canadians and why do we think it's promising?
1. Mental Health is a Priority
This funding pledge marks an unprecedented move from the Federal Government towards prioritizing the mental health of all people in Canada. By making this meaningful financial commitment to a platform that offers a range of mental health supports—including free self-guided tools and 24/7 access to counselling via SMS or phone, all strengthened by easy symptom tracking to help people understand their own mental health and proactively engage in their care — the government is demonstrating its commitment to providing effective mental health support at the federal level (something that is very promising to see).
The best part? It's actually helping. Data provided by Health Canada shows that among the individuals who seek counselling through WTC, around 91% of people felt better after talking to a counsellor over the phone, while 87% felt better after using the text services offered on the platform.
2. Continued Access for Everyone
The Wellness Together Canada platform is accessible on any device, anywhere in the country. This means that individuals from marginalized groups who face greater challenges to their mental health, and those who live in rural areas that have limited access to in-person supports, can benefit from a safe and secure platform that centralizes all of the resources they might need, at any given point in their mental health journey. Since the launch of the platform in 2020, more than two million people across Canada have accessed resources through the WTC portal. Notably, 50% of those users were children and young adults and engagement from men is higher than most other mental health resources.
3. Increased Agency in Care
The use of the portal, and the ability it gives users to track and monitor their mental health symptoms, means that individuals become more knowledgeable about their mental health and more comfortable describing their symptoms. It empowers anyone who accesses virtual or in-person counselling— whether it's through the WTC portal or not— with the language and tools to better discuss their symptoms with their clinician.
4. Improved Collaboration of Care
The symptom tracking and associated insights, which are displayed to users in an easy to understand way, can be leveraged in any care setting. If an individual has multiple providers, they can ensure that everyone in their care team is on the same page and (most importantly) that they themselves are active participants in their care, collaborating with their provider and working together throughout their mental health journey.
Final Thoughts
We're excited to see the Canadian government making such an important decision to support the mental health of everyone in the country. We're proud and honoured to continue working with Stepped Care Solutions, Kids Help Phone, and Homewood Health on this project and are excited to continue to iterate and innovate the WTC platform to help improve the lives of all people in Canada.
To access the WTC portal, visit wellnesstogether.ca and download PocketWell in the App Store or on Google Play.
View the entire Federal Budget 2022.
‍
‍