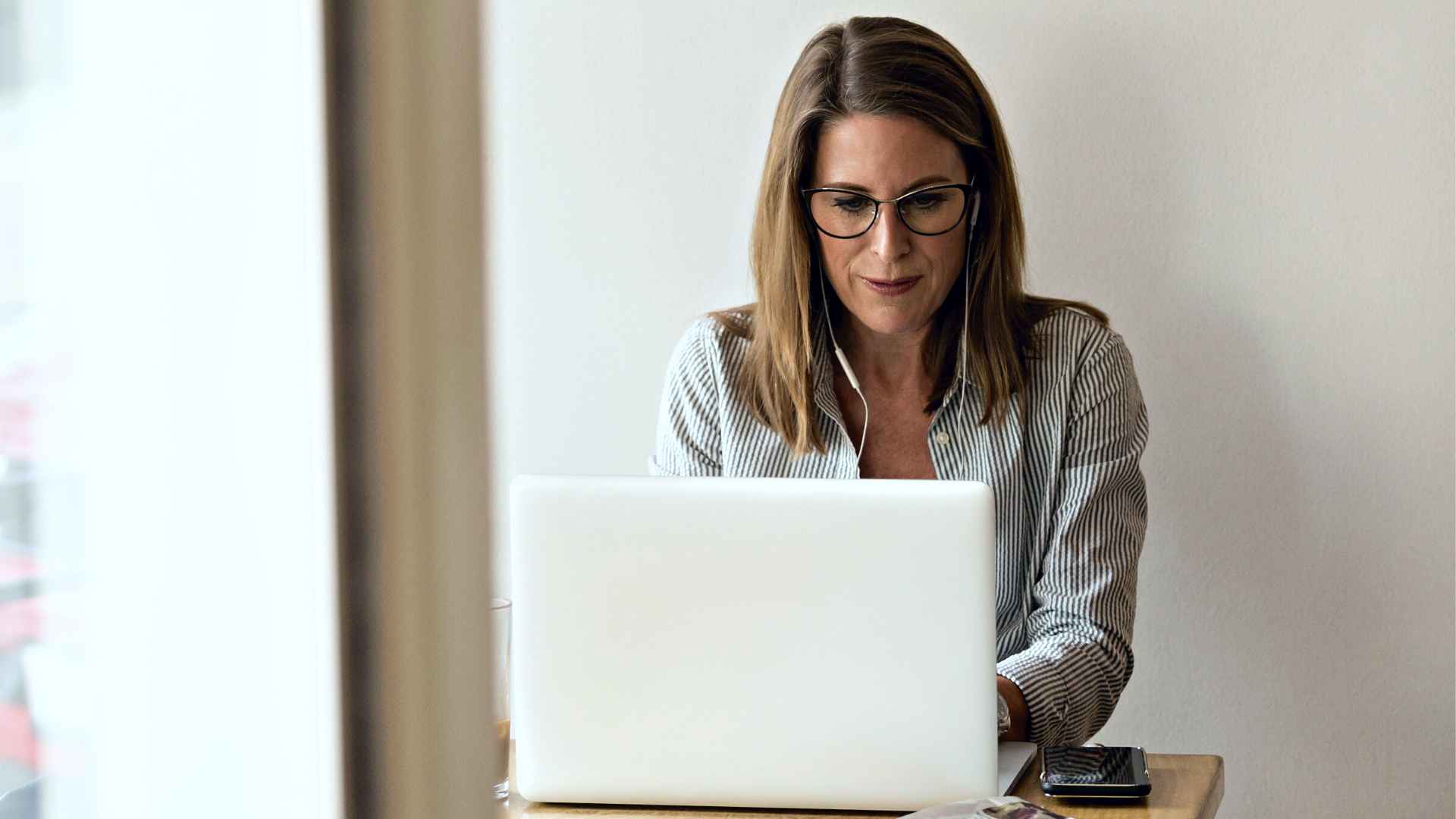 Nov 23, 2022

|

4

minute read
How to Best Utilize Technology for High-Quality Care
Demand for mental health support services and the use of telehealth for delivery has grown in popularity in the behavioral health space. In an effort to deliver high-quality, end-to-end care programs with increased access, more patient touch points, high engagement, and broad data capabilities, many organizations have learned both the benefits and challenges of implementing technology. In this article, we discuss recommendations for how to use technology to effectively deliver care in increasing times of need.
Virtual care programs enable many organizations to offer services to populations they previously had no or limited access to. They provide organizations with new ways to service patients, including messaging-based appointments, sharing data and information, assigning homework, and running alumni programs—resulting in better coverage to those in need. Whether your organization is offering support in-person or through a telehealth platform, a thoughtful approach to patient accessibility and touch points, patient engagement, therapeutic alliance, and leveraging data to improve outcomes is a requirement.
In order to increase access most effectively, an organization must consider how they will connect users to the right resources and programs. Adding features like scheduling, automated assessment delivery, video and messaging can improve the client intake and onboarding process while allowing staff to prioritize care for those who need it most without adding administrative burden.
This benefit also extends to the collection of consistent Patient-Reported Outcome Measures (PROMs). Advancements in technology specifically built for behavioral health make it easier to collect important patient data and information so that clinicians, clinical leaders, and health systems can eliminate unnecessary manual processes and are able to build a more holistic view of how their clients are progressing. They then have the information needed to tailor treatment according to their unique clients and improve service offerings by understanding what works and why for the people they serve.
Measurement Based Care as a Clinical Process
Measurement-Based Care (MBC), which involves tracking client progress throughout treatment, has many benefits. It has been proven in research to increase client engagement, reduce symptom deterioration, and improve client outcomes (Lewis et al., 2018). MBC can also be used as a guide to adjust clinical plans based on how a person is responding to treatment. When symptoms are consistently measured, it is easier for both the client and clinician to recognize when treatment plans are not effective and outcomes are not being met (UBC Department of Psychiatry, 2020).
MBC is a clinical process, rather than just an exercise in data collection. The MBC process involves collaborating with clients through discussion to ensure clinicians have a good understanding of their clients' concerns, symptom changes, and care goals—which contributes to improved therapeutic alliance and clinical outcomes. MBC regularly checks in with patients on how they're doing so they can better understand their mental health, ensure that their experience is at the center of care, and feel empowered as an active partner in their care process.
Intuitive technology has made MBC easy. It simplifies the clinician's workflow using automatic assessment delivery, straightforward outcome graphs, and 50+ evidence-based assessments available to use. Using it alongside an established virtual care program that enables clinicians to track data, schedule regular appointments and manage check-ins, makes it more feasible for an organization to connect with patients in a meaningful way, even when in a virtual care setting.
When it comes to physical health care, data is used to measure care results, manage medication, and ensure positive improvement is happening during care, so treatment can be adjusted accordingly. Within mental health care, measurement has largely been a reporting exercise that provided very little clinical value or opportunity for organizational growth. MBC empowers people in care, providers, organizations, and health systems with objective client data and insights that they've never had before. Additionally, operational metrics made available through some virtual care platforms include the number of scheduled appointments by status, provider, and type; billed appointment by type; booking requests; and forms assigned and completed. Not only does visibility into MBC and operational metrics improve client engagement and provider decision making, organizations are also able to strategically improve and/or expand their services. Fortunately, technology advancements make this tracking not only possible, but easy.
Using analytics dashboards available through a telehealth operations or MBC platform, organizations can see which service offerings are driving the most revenue, track operational metrics, determine service utilization, and track patient outcomes across populations, programs, clinics, and clinicians. As a result, leaders are able to make well-informed decisions when it comes to what areas of the business need more resources and which can be scaled for growth.
Bringing MBC and operational metrics to life through technology reduces the large burden of administrative tasks that usually accompany any measurement process. Organizations can also leverage data to demonstrate the effectiveness of their services to payors/funders and advocate for new or increased funding. For organizations working within value-based care (VBC) payment models, data and insights tracking allow them to demonstrate a high quality of care and be compensated for measurement efforts.
While increasing patient touchpoints and data collection has an exponential number of benefits for an organization, it also opens the organization to additional security risks. The importance of HIPAA-compliance and high-quality security when it comes to protecting client and organizational data only grows with the number of data points available. When choosing a platform, it can be beneficial to understand the type of customers the provider typically works with. For example, there are many quality solutions that work across specific industries which can provide what you need from a feature perspective; however, they may not meet the security standards your organization needs. Organizations should look for key security compliance features including third party audits/verifications such as SOC 2, HIPPA, PIPEDA, PHIPA compliant security protocols, end-to-end encryption, and data storage in the country of collection. Platforms built specifically for behavioral health should have these security features, but it is best to check before making your selection.
From data collection and visualization to patient engagement, technology clearly has the ability to increase organizational efficiency while enhancing your clinician and patient experience. While there can be many things to consider while adopting a tech-forward approach, the benefits it provides can truly revolutionize care. If you are interested in exploring an MBC platform, we invite you to check out Greenspace. If you are interested in exploring a telehealth operations platform, we invite you to check out OnCall Health.
References
Lewis, C. C. et al., (2018). Implementing Measurement-Based Care in Behavioral Health: A Review. JAMA Psychiatry, 76(3), 324-335.
UBC Department of Psychiatry (2020). Measurement-Based Care. Retrieved from: https://workingwithdepression.psychiatry.ubc.ca/measurement-based-care-2/