MBC Education

|

May 23, 2023

|

2

minute read
Greenspace Data: The Impact of Measurement-Based Care
Greenspace is transforming the way that mental health care is accessed, measured, and delivered. Through best-in-class Measurement-Based Care (MBC) technology, our clinic partners are able to easily implement MBC to drive the highest quality of care possible for the communities they serve. From individual clinicians to clinics, hospitals, or health systems – our solutions are built to flex to the unique needs of any workflow.

The average outcomes from Greenspace's MBC platform are presented below, based on the data from 482 partner clinic implementations.

Aligned with research on MBC, our implementation outcomes consistently show that the more assessments a person completes during their care, the better their outcomes.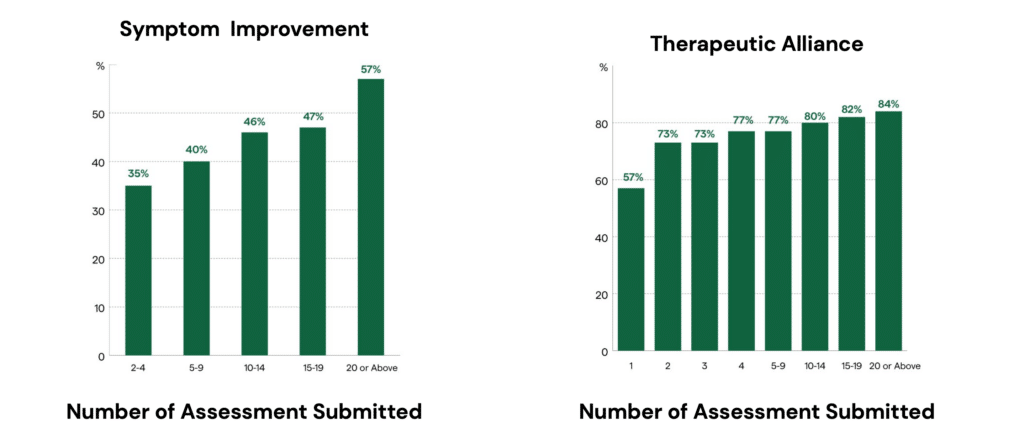 Our recovery funnels are a representation of symptom change from initial assessment to discharge, empowering treatment optimization through evidence-based adjustments and interventions.

Measurement-Based Care
Book a call with an implementation expert to learn how MBC can help your organization improve client outcomes.
Talk to us