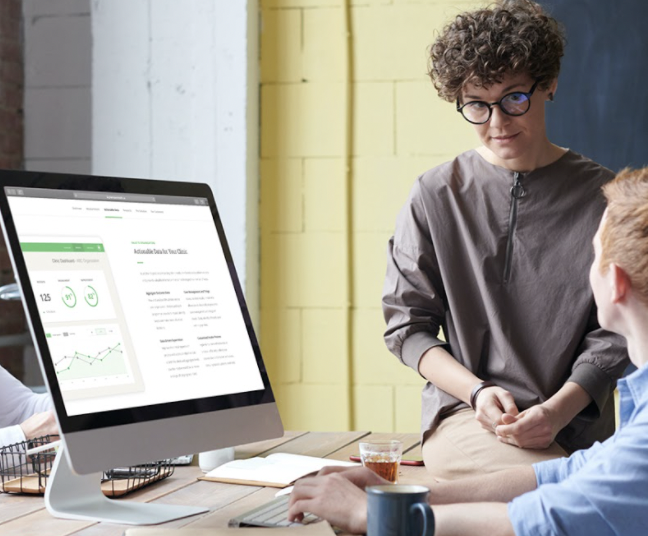 Jun 25, 2021

|

3

minute read
What is Measurement-Based Care?
Measurement-Based Care (MBC) can be defined as "the practice of basing clinical care on client data collected throughout treatment" (Scott & Lewis, 2015). In mental health care, MBC is used to measure outcomes including symptoms, side effects, overall functioning, and quality of life (UBC Department of Psychiatry, 2020). It is considered a fundamental component of various evidence-based practices and there is a strong body of research that highlights the benefits of MBC compared to treatment as usual. Despite its significant and growing body of evidence, MBC is still not the standard of care in mental health practice. Many are unaware about what MBC is, and how it can significantly enhance both the client experience and outcomes.
MBC involves the routine use of validated clinical measurement tools to assess treatment progress, clinical outcomes and to assist clinicians in guiding treatment decisions. It goes beyond basic outcome monitoring by consistently tracking progress throughout therapy, as opposed to only at intake and discharge, which does not allow for clinical insight throughout care.
Consistent progress monitoring throughout treatment has many benefits. It provides both the client and therapist with insight into treatment progress which increases client engagement, reduces symptom deterioration, and improves client outcomes(Lambert et al., 2005). MBC can also be used as a guide to adjust clinical plans based on how a person is responding to treatment. When symptoms are consistently measured, it is easier for both the client and clinician to recognize when treatment plans are not effective, and outcomes are not being met (UBC Department of Psychiatry, 2020).
Though MBC can assist clinicians in improving the accuracy of clinical judgement, it is not intended to be a substitute for clinical judgement. As Aboraya et al(2018) states, "MBC is not intended to replace clinical judgment and cannot substitute for an observant and caring clinician. Just as thermometers, stethoscopes, and lab tests help other types of physicians reach accurate diagnoses and provide appropriate management, the use of MBC by psychiatrists has the potential to improve the accuracy of diagnoses and improve the outcomes of care." MBC supports clinical judgement; it is a powerful tool that provides meaningful insight into care and can improve client-clinician communication, assist a clinician in identifying improvement or deterioration and helps inform adjustments to treatment plans to best support the client's goals.
Many mental health practitioners and clinics are hesitant to implement MBC into their practice due to implementation barriers including paperwork burden, perceived lack of time and lack of organizational support (Aboraya et al., 2018). In the past, MBC would have proved difficult to implement but technology advances have continued to dismantle barriers to widespread adoption.  Greenspace alleviates the difficulty of MBC implementation by providing a technology platform that makes it simple to implement MBC into your practice and is flexible to the workflow and needs of each individual clinic or institution.
The movement around MBC is growing, as the mental health industry realizes the glaring need for meaningful data that will lead to increased knowledge around what type of treatment works for which types of clients, increased client engagement, improved outcomes and an overall mental health system that provides a higher quality of care for those who need it most. If you are interested in learning more about the benefits of MBC, and how you can implement it into your practice, please visit greenspacehealth.com.
‍
References
Aboraya, A., Nasrallah, H. A., Elswick, D. E., et al. (2018). Measurement-based Care in Psychiatry-Past, Present, and Future. Innovations in clinical neuroscience, 15(11-12), 13–26.
Lambert, M. J., Harmon, C., Slade, K., Whipple, J. L., & Hawkins, E.J. (2005). Providing feedback to psychotherapists on their patients' progress: Clinical results and practice suggestions. Journal of Clinical Psychology, 61, 165–174. doi:10.1002/jclp.20113.
Scott, K & Lewis, C. (2015). Using Measurement-Based Care to Enhance Any Treatment. Cogn Behav Pract. 22(1):49-59. doi: 10.1016/j.cbpra.2014.01.010. PMID: 27330267; PMCID: PMC4910387.
UBC Department of Psychiatry (2020). Measurement-Based Care. Retrieved from: https://workingwithdepression.psychiatry.ubc.ca/measurement-based-care-2/
‍
‍