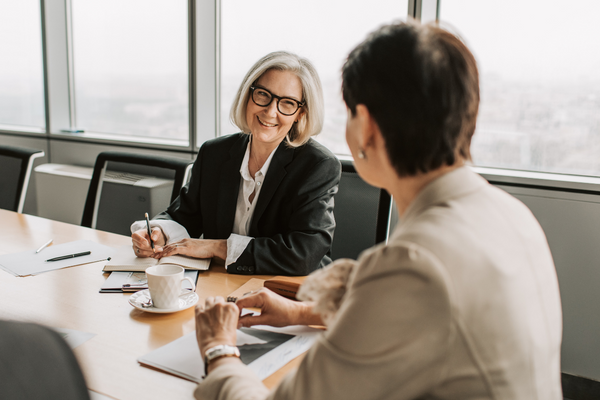 Jun 5, 2022

|

3

minute read
Welcoming Our New Partners to Greenspace: June 2022
Another month has gone by and we've welcomed another extraordinary group of new partners, all of whom are striving to provide the best possible care to the people they serve. It's an honour to work alongside so many remarkable organizations who recognize the impact of Measurement-Based Care (MBC), and it's ability to drive innovation and improvements to service delivery. Keep reading to learn how our new partners are leveraging MBC to transform their clinical practices.
York Catholic District School Board: Committing to Stronger Mental Health and Well-Being for Students
Location: York Region, Ontario, Canada
Population Served: Children & Youth
York Catholic District School Board (YCDSB) is prioritizing the delivery of Measurement-Based Care in their student counselling services to better support their student population. The school board is already very experienced with progress measurement, however they want to establish a system that tracks outcomes more intuitively. They'll be using Greenspace to automate their MBC process and transition away from pen and paper measurement. With the help of our custom tags and data visualization dashboard, YCDSB will be able to break down service data by specific subgroups to have a better understanding of the overall quality of care.
Brainworks Rehab: Modernizing and Simplifying Progress Measurement for Clients and Providers
Location: Huntsville, Ontario, Canada
Population Served: Individuals looking to optimize brain functioning and people recovering from serious brain injuries.
Brainworks Rehab is modernizing their measurement process to empower their clinicians to provide the best possible treatment to the clients they serve. Their staff has been using MBC in their work for years and are now looking to enhance the structure and effectiveness of their approach. Brainworks Rehab will be implementing our MBC platform to consolidate all of their data, so they can quickly evaluate and analyze it in real-time. The clinic is also interested in using our platform for research projects by simplifying the recording and reporting process for any research initiatives moving forward.
Advanced Behavioral Health, Inc: Developing Strong Insight into Client Progress with Measurement-Based Care
Population Served: Children, Youth, & Families
Location: Maryland, USA
Advanced Behavioral Health, Inc is upgrading their measurement process to ensure that their clinicians maintain a strong understanding of their clients' progress across every step of treatment. They will be adopting our MBC platform to standardize and automate the way they deliver measures and track outcomes. They were previously measuring progress at intake and discharge, but will now measure progress consistently so they have a strong real-time understanding of when clients are improving and/or when treatment plans need to be adjusted. Advanced Behavioral Health, Inc is a results-driven organization, and leveraging our MBC platform will help to ensure that they can continue to strengthen the impact of their programs.
Hope Harbour Centre: Streamlining Operations to Improve Service Efficiency and Quality
Location: Carrying Place, Ontario, Canada
Population Served: Individuals experiencing mental health or wellness issues
Hope Harbour Centre is a private mental health clinic specializing in a wide range of mental health and wellness issues including trauma, anxiety, depression, grief, relationship issues, obsessive-compulsive disorder, and more. They are implementing Greenspace to establish a coordinated measurement system across their clinic, and streamline their intake processes to make it easier for clients and clinicians to begin their work together. In order to support this goal, they will be using clinically validated assessments during the intake process to help place clients in the most appropriate program for their presenting issues. They are most excited about leveraging their Greenspace analytics dashboard for better visibility into the overall impact of their services.
Trellis Society: Using Measurement-Based Care to Demonstrate the Value of Their Services
Population Served: Children, Youth, & Families
Location: Calgary, Alberta, Canada
Trellis Society is a growing non-profit organization dedicated to supporting children, youth, and families to reach their full potential and handle life's challenges. They'll be implementing our MBC platform and will use the data collected to better understand key outcomes of their services. A priority for Trellis Society is to use the insights gathered to be able to report on the impact of their services to their board and funders.
Treehouse Trauma Centre: Using Client Visibility to Enhance Treatment Outcomes and  Collaboration
Location: Langley, British Columbia, Canada
Population Served: Children, Youth, & Adults
Treehouse Trauma Centre serves people of all ages who are looking to heal from past trauma, so they can build better relationships and improve their quality of life. Many of their clinicians are familiar with MBC, having experienced its value firsthand in their own practices. The clinic is now implementing MBC across the organization, which will assist them in standardizing measurement and ensure they can learn from outcomes across the centre.
A priority for Treehouse Trauma Centre plans to use MBC to increase client engagement, therapeutic alliance, and enhance client-clinician collaboration. To help, they will provide clients complete access to the results of their treatment, and will leverage outcome data during supervision to help identify clinician strengths and training needs.