MBC Education

|
Ask Me Anything: Dr. David Clark on the Power of Measurement-Based Care
We had yet another insightful session with world-renowned applied psychologist and leading global expert on Measurement-Based Care (MBC), Dr. David Clark. During this Q&A session, hosted by Greenspace Health's Chief Growth Officer, Jesse Hayman, Dr. Clark answered the audience's most pressing MBC questions from Session 1, and then opened the floor to any questions directly from attendees.
This was a great opportunity for audience members to hear answers to a range of questions about Measurement-Based Care including how to leverage outcome-data in mental health treatment and insights for small to large scale implementations.
---
About the Speakers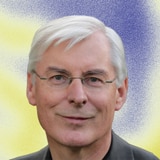 Dr. David Clark
Clinical and Informatics Advisor, NHS
Chair of Experimental Psychology, University of Oxford
Dr. David Clark is well-known for his research on the understanding and treatment of anxiety disorders, especially panic disorder, social anxiety disorder, and post-traumatic stress disorder. His research has led to the development of new and effective cognitive therapy programmes, each of which are recommended first line treatment options in current guidelines from the National Institute for Health and Care Excellence (NICE). Alongside economist Richard Layard, Dr. Clark was instrumental in the development and implementation of the NHS Talking Therapies, formerly known as Improving Access to Psychological Therapies (IAPT). The program launched in 2008 and has revolutionized the delivery of, and access to, evidence-based psychological therapies for depression and anxiety disorders within the NHS. By 2024, Talking Therapies is expected to treat almost a million people annually. In 2014, Dr. Clark co-authored and published the book Thrive: The Power of Evidence-Based Psychological Therapies, in which he demonstrates the economic, social, and overall population health benefits associated with the wider availability of modern talking therapies. Dr. Clark has received numerous awards and prizes throughout his career, including Lifetime Achievement awards from both the British and American Psychological societies. The latter described his work as "pure genius with a real world application."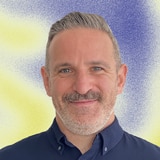 Jesse Hayman
Chief Growth Officer,
Greenspace Health
Driven from personal and family mental health experiences, Jesse Hayman has committed his career to improving culture, education and support services surrounding mental health. Prior to Greenspace, Jesse served as the Vice President at Jack.org; guiding them through unprecedented growth. He founded and led the development of Be There which was awarded two Webby Awards as the Top Health Website in the World. Jesse also spent seven years leading Development at the Movember Foundation and serves on the Board of Directors at Sheena's Place, a centre for ED group therapy.