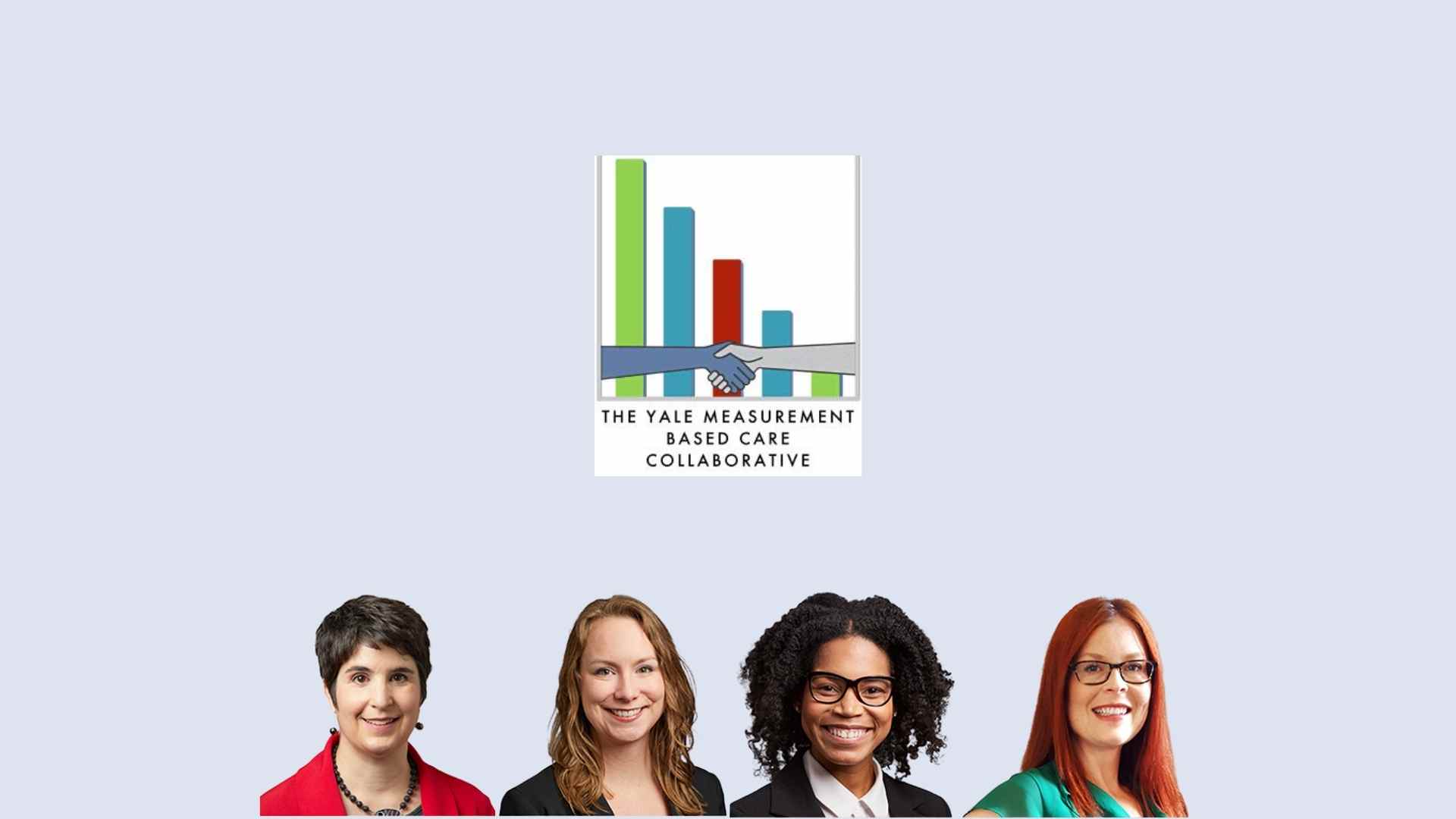 Jun 21, 2022

|

3

minute read
Video Q&A: Measurement-Based Care with the experts at Yale
Back in April, Greenspace and the Yale Measurement-Based Care Collaborative launched a partnership consisting of three educational panels. These sessions are designed to help service providers and clinical leaders within the behavioral health and addictions space learn about MBC, the impact that consistent client-reported outcomes can have on the quality of care services, and implementation strategies across a wide range of clinical settings.
The Collaborative is fuelled by the work of four renowned psychologists and Measurement-Based Care experts who are passionate about improving mental health quality by advancing MBC implementation, research, and practice.
As part of our partnership, we had the pleasure of sitting down with The Collaborative during our first of three panels, to discuss the importance of MBC and lay the foundation for the following two events we have in the works. It was an informative and insightful discussion, and we heard many great examples of the impact that MBC has had on clients and clinicians throughout the therapeutic process.
Leading up to the second panel, we wanted to highlight some of the important questions and answers that came up during our first event. While those who attended the first event may find this is a useful refresher, it's a perfect opportunity for those who missed the first panel to learn from the insights shared and get familiar with our incredible panelists prior to the second event.
The Basics
What is the Yale Measurement-Based Care Collaborative?
Dr. Elizabeth Connors explains the origins of The Yale Measurement-Based Care Collaborative – formed by 4 renowned psychologists who have been working to advance the quality of behavioral healthcare through research, implementation and practice.
An Explanation of 'Collect, Share, Act': A Framework to Bring Measurement-Based Care to life
Dr. Sandy Resnick describes the Collaborative's 'Collect, Share, Act' model, which guides providers on how to apply MBC in a way that ensures the data is used in collaboration with the client, to inform clinical decision making and help to improve treatment outcomes.
The Impact for Clients
How do you introduce Measurement-Based Care to clients?
Dr. Jessica Barber explains the importance of explaining the value of MBC to clients at the start of treatment. Breaking down the measures and outlining the ways that they will be used collaboratively helps clients understand how MBC will benefit them and better engages them in the process.
Will my clients engage with Measurement-Based Care?
Dr. Sandy Resnick uses a metaphor about Starbucks Rewards to draw parallels to the value provided to clients through the MBC process.
How does MBC Empower youth in their care process?
Dr. Amber Childs explains how MBC helps to ensure that young clients voices and experiences are at the centre of treatment.
The Clinicians Role
Is Measurement-Based Care just for psychologists or does it work for all providers?
Dr. Sandy Resnick shares that Measurement-Based Care can work for any type of provider within the behavioral health industry.
How does Measurement-Based Care help inform clinical discussions and decisions?
Dr. Amber Childs compares the role of the clinician using MBC, to that of a dancer following choreography, illustrating that a clinicians training, experience, and expertise is really what brings MBC to life.
How can Measurement-Based Care can help clients transition out of care?
Dr. Sandy Resnick offers an example from her own early clinical experience, where the measures used during treatment were essential to driving the progress she made with her client, and also signaled when it was the right time to terminate care.
Interested in exploring how Measurement-Based Care can help improve the quality of your clinical care services? Reach out anytime for a call with one of our implementation experts.
‍