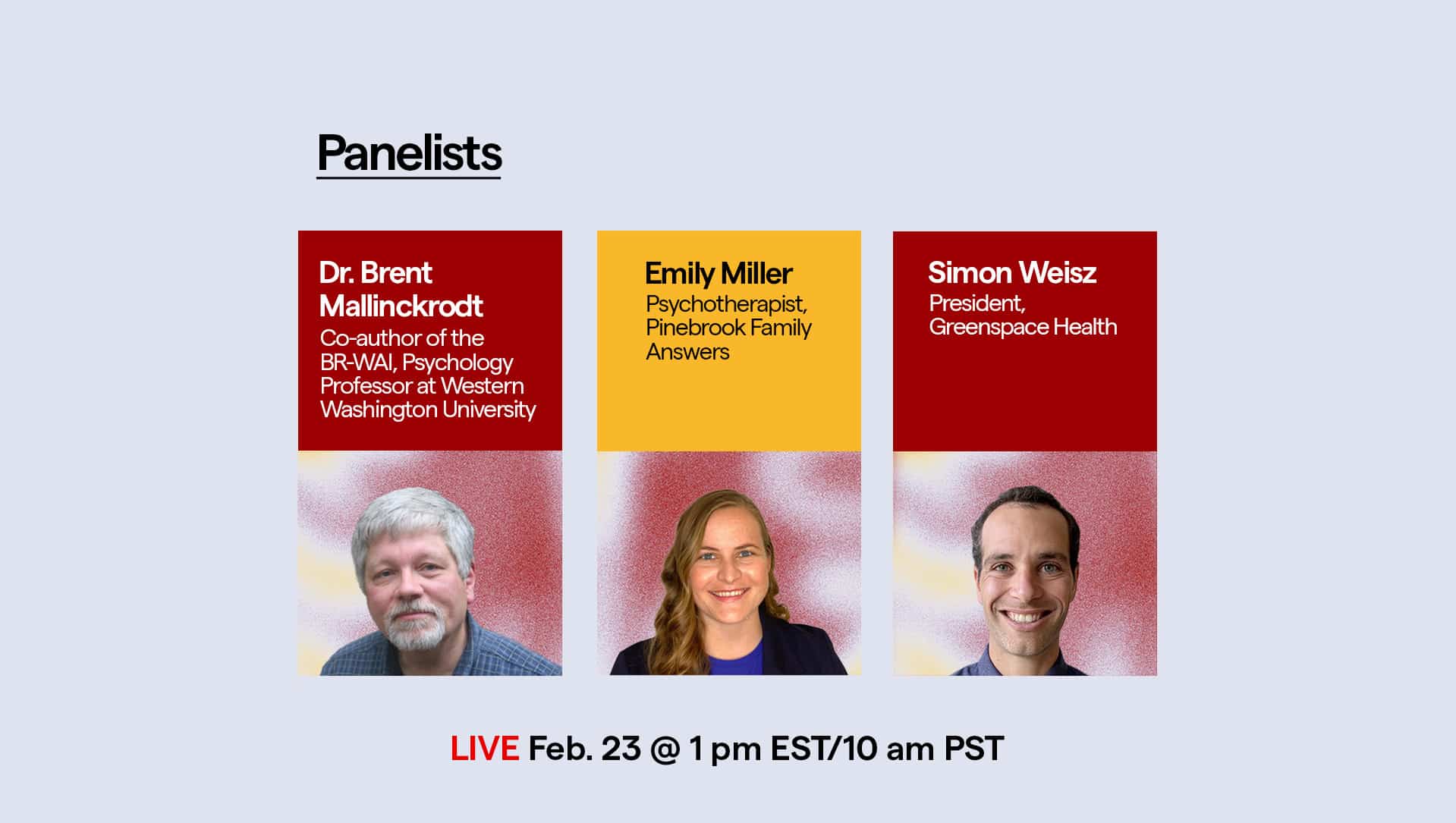 Webinar Recording: How To Measure and Improve Therapeutic Alliance
ABOUT THE EVENT
Research shows that therapeutic alliance is one of the most important predictors of positive symptom change for people in care. It is also one of the most commonly used assessments amongst Measurement-Based Care service providers.
Watch the recording from this exciting online panel featuring Dr. Brent Mallinckrodt, co-author of the 'Brief Revised Working Alliance Inventory' (BR-WAI). In this session, Dr. Mallinckrodt shared the importance of a strong client-clinician relationship, the three vital components of a working alliance, and how to best use the BR-WAI in practice.
Emily Miller, a Master's Level Psychotherapist and National Clinical Counselor from Pinebrook Family Answers in Pennsylvania, shared examples of using the BR-WAI in practice, the results she's seen throughout treatment, and the impact the measure has made on client outcomes.
Key Learnings:
The importance of a strong client-clinician relationship.
Review of the three vital components of the working alliance: bond, goals and tasks, and how to interpret the subscales and total score.
Discussion on how to use the BR-WAI in practice and tips on how to improve client BR-WAI scores.
---
ABOUT THE SPEAKERS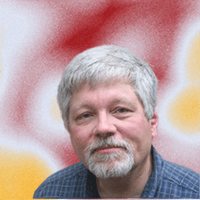 Dr. Brent Mallinckrodt
Professor of Psychology @Western Washington University
Brent has been training doctoral psychotherapists and masters counselors for the past 30 years. He is a licensed psychologist and maintained a part-time private practice until his appointment to higher education administration posts, beginning in 2013. He is former editor of the Journal of Counseling Psychology, and has published over 100 articles – primarily focused on attachment aspects of the psychotherapy relationship as a corrective emotional experience for adult clients. He has developed several empirically validated measures of the counseling relationship – all in the public domain, including the Client Attachment to Therapist Scale, the Therapeutic Distance Scale, and the Brief Revised Working Alliance Inventory, which is the focus of his contribution to this panel.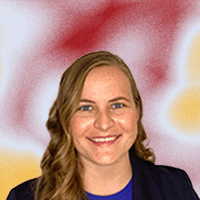 Emily Miller
Clinical Psychotherapist @Pinebrook Family Answers
Emily Miller is a Master's Level Clinical Psychotherapist at Pinebrook Family Answers in Allentown, PA.  She has a research background in Developmental Psychology and has presented at local and national conferences. Emily provides a strengths-based, integrative approach for her clients, working primarily through a trauma-informed, multiculturally competent lens. Emily utilizes MBC in the clinical setting as a supplement to her evidence-based interventions to provide clients with perspective on their diagnoses and progress and to foster collaborative conversations about treatment.  Pinebrook Family Answers is a nonprofit, urban, community mental health center serving families in multiple counties in Eastern Pennsylvania.  The organization has outpatient psychiatric clinics in Allentown, Easton, and Wind Gap and also provides integrated behavioral health services in surrounding school districts.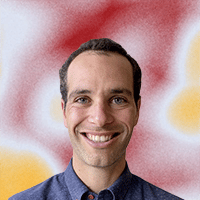 Simon Weisz
President @Greenspace Health
Simon is motivated by work on important challenges that create social impact. He completed his education and began his career in business and law, which included work at Stikeman Elliott LLP. Simon then helped to launch Building Up, a non-profit social enterprise that supports people living with barriers to employment. This experience led to a shift in priorities and professional interest, which includes the founding of Greenspace Health, acting as Board Chair for Raising the Roof and Building Up, and volunteer work in support of refugee families.