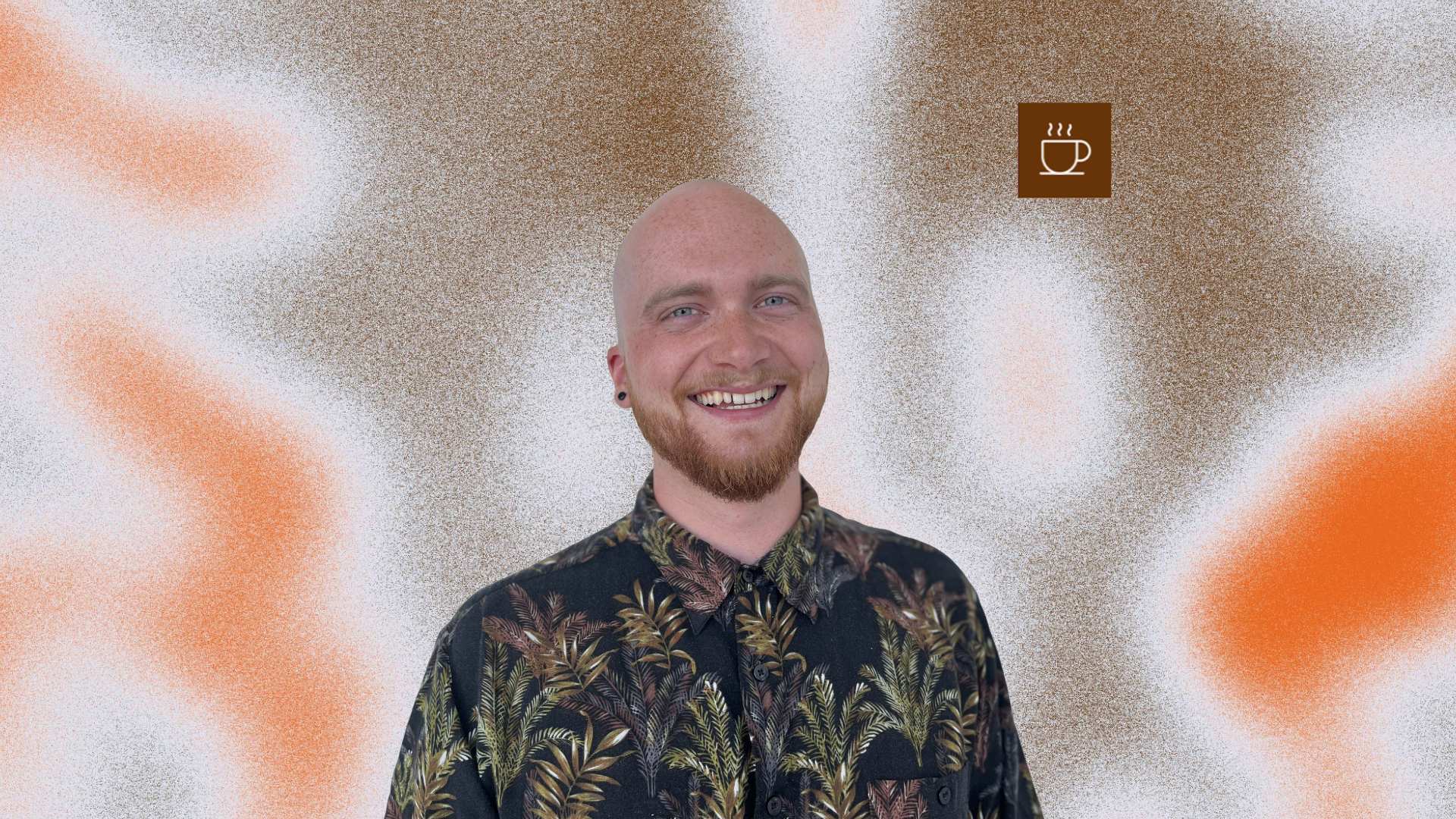 Coffee Break

|

Aug 24, 2023

|

3

minute read
Coffee Break: A Conversation with Cole Hubscher
Welcome back to Coffee Break, a Greenspace Series where we dive deep with one of our team members to uncover their personal stories, perspectives, and new ideas— or maybe even learn about some of their hidden talents we never knew about.
Cole Hubscher
Cole Hubscher has been working on the Technology Team at Greenspace for about four years now and when he started, there were only four other developers on the team. He helped build the foundation of the Greenspace platform, with many of his early ideas informing and powering the technology that our partners use today.
A good amount of his skill and general passion come from his commitment to being a lifelong learner, who is always looking to grow and work to master new things:
"I think inspiration and excitement towards new things are kind of like a spark. You've got a bunch of kindling for that initial spark of interest and intrigue. I think for me, by learning about something and learning how to do something, I'm blowing on that spark to create a larger fire and a larger flame."
Cole's first spark was lit when he was only four years old, as he discovered his interest in computers and tech. It all started with a CD copy of the game 'Rollercoaster Tycoon' that he scored in a box of cereal.
"My dad comes downstairs and I'm playing this game and I'm like, drenched in sweat, so stressed out trying to manage this theme park. It was clear from that point on that I was developing a real love for computers."
From there, Cole's interest grew until he could "mod" video games, trying to improve or extend them. When he was 11, he wrote his first game in one large Java file (Cole tells us this is not best practice whatsoever, but hey, he was 11!).
His passion for games eventually evolved into his interest in web development, and his path to Greenspace was not disimilar to the tracks he built in rollercoaster tycoon— windy and adventurous. He started doing web development as a teenager for family and friends, and eventually went on to study Computer Information Systems at Okanagan College.
After a year in the program, Cole dropped out to pursue music. Since, he's learned to play the drums, bass, guitar, piano, banjo, ukulele, and a dulcimer (which is an Appalchian mountain instrument).
Shortly thereafter he began exploring a variety of different jobs— ranging from working at an organic fertilizer production plant, an immigration consulting firm, a kitchen supply store in the mall, and as pizza delivery person. He elaborated on the last one:
"I highly recommend that everybody deliver pizzas at some point in their life. Everybody's happy to see you. You get to listen to your favourite music all day. It was exhilarating. When someone is waiting for their pizza, it is like a glorious, wonderful moment when you finally show up. You're like a celebrity."
He shares that, during this sort of 'gap year,' he was trying to figure out what he wanted from his career and eventually landed an internship with a local web development agency. With no professional training, other than his prior work for friends and family, Cole managed to complete all of his internship hours in two weeks. Immediately after he completed his internship, the organization hired him as their sole developer. Jumping into the deep end without others on his team to learn from, he was forced to learn on the job and figure things out on his own.
"Because I'm mostly self-taught, I'm a huge advocate of people being curious, teaching themselves new things and getting real world experience as quickly as they possibly can."
Cole's motivation and eagerness to learn is both inspiring and impressive to us. But for him, it's a continuous process that he leans into every time he jumps into a new job, project, instrument, or hobby.
"I think the best thing you can do for yourself is to start doing 'the thing' as soon as you can, to see if you enjoy it, to see if you're interested in it, and to see if it's something you like. Because even in that process, your skills develop quickly."