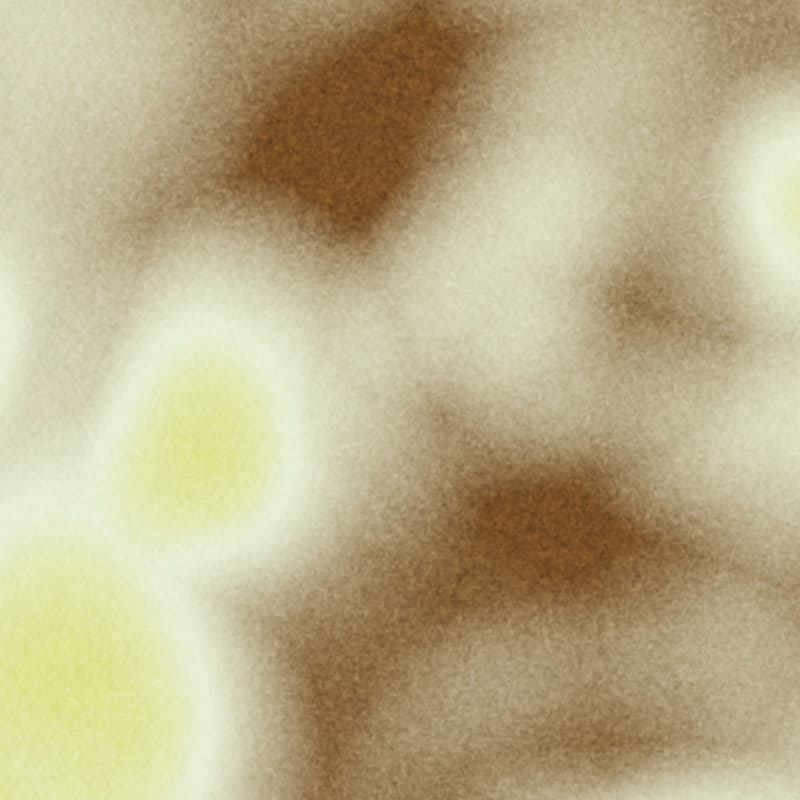 FAQs
All of your MBC and Greenspace questions, answered by our team.
Does Greenspace maintain security practices in line with industry best practices and US standards?
Security of patient information and privacy is the foundation of the Greenspace platform. We take this responsibility very seriously and have implemented significant measures to safeguard patients' personal health information that exceed industry standards and best practices. Greenspace is SOC 2 Type II compliant and conforms to digital and physical security protocols (including HIPAA), with SSL-secured access, AES encryption at the filesystem level, and firewalls protecting all data. We take many additional precautions to protect privacy including: requiring strong passwords, automatic logouts, automatic access logging, secured data backups, two factor authentication and restrictive data access procedures. All data and information is stored in the US. Please review our Security Page for more details.
Is Greenspace compliant with the applicable privacy laws?
Yes. The Health Insurance Portability and Accountability Act of 1996 (HIPAA) defines requirements for companies that create, receive, maintain or transmit protected health information (PHI). To meet its obligations under HIPAA, Greenspace has implemented extensive technical, physical and administrative safeguards to ensure the security of the PHI that it controls. Greenspace takes its regulatory responsibilities very seriously and has also implemented a risk management and compliance framework to ensure continued compliance with HIPAA and industry standards.
Can the Greenspace team see any Patient information?
No. Only patients and their therapists have access to patients' personal health information and assessment results. Since each participant is identified in Greenspace's administrative dashboard by a unique code rather than their name, it is not possible for a Greenspace administrator to ascertain the identities of patients. If access to identifying information is required and authorized by the patient and/or therapist, such access is logged and is prohibited from being used or disclosed for any other purpose.
Does Greenspace have a license to use the assessments on the platform?
Yes. For all assessments that are added to the platform, we ensure that we have secured the appropriate licence for their use.
Can new assessments be added to the platform?
Yes. We love hearing suggestions from therapists actively using the platform of other assessments that would be beneficial to their patients. As a result, we are always adding to the assessments that are available on the platform.
How does Greenspace select the assessments that are available on the platform?
We determine whether to add an assessment to the platform based on the following criteria:
Psychometric properties
How widely the assessment is used and validated
Length of assessment (all available assessments are between 5 and 20 questions)
Cost
Therapist feedback
Why is measuring progress important?
Consistent progress monitoring throughout treatment has many benefits. It provides both the client and therapist with insight into treatment progress which increases client engagement, reduces symptom deterioration, and improves client outcomes(Lambert et al., 2005). MBC can also be used as a guide to adjust clinical plans based on how a person is responding to treatment. When symptoms are consistently measured, it is easier for both the client and clinician to recognize when treatment plans are not effective, and outcomes are not being met (UBC Department of Psychiatry, 2020).
Where is patient information and data stored?
Greenspace stores all data and information in the United States with a secure cloud storage provider called Aptible. Aptible is an industry leader in securely managing and storing confidential and highly sensitive healthcare information. Aptible has been tested and passed audits by Kaiser Permanente, MD Anderson, UnitedHealth Group, Johns Hopkins, Stanford, and many others. In addition, Aptible is certified for compliance with ISO 27001, SOC 2, and HITRUST CSF. Greenspace's database runs in a private subnet (hidden from the outside internet) and access is restricted to Greenspace. Database traffic is encrypted in transit, and data is encrypted at rest using modern technology standards.
Is any patient information or data shared with or sold to any third parties?
No. The only people that can see patient information or results are the patient and their care team. Patient information or results are not shared with or sold to any third parties (such as a pharmaceutical or insurance company).
Is there a way to group and categorize clients across my organization?
Yes. Organizations can create patient tags that can be assigned to patients by therapists and administrators. Tags allow patients to be grouped and analyzed by category. Some example categories of tags include, modality, location, diagnosis, treatment type etc
Can we add custom measures or assessments?
Yes. Any assessments that are not currently available on the platform can be added to your account.
Can we create our own intake form?
Yes. You can create your intake form to gather and record information about patients. You can specify which elements should be completed by clients, and those that should only be visible to therapists and administrators.
Can the platform be custom branded?
Yes. The platform can be branded to reflect the digital image of your organization. Custom branding includes, (i) a custom web address; (ii) inclusion of your organization's logo and colour scheme; (iii) custom patient resources; (iii) removal of all references to Greenspace; and (iv) custom terms of use and privacy policies.
Is there a limit on the number of therapists that can be part of the same organization?
No. There is no limit on the number of therapists that can be part of a Clinic Account.
Do therapists still have to pay a fee if I have a Clinic Account?
No. Therapists that are part of an organization that subscribes to a Clinic Account do not have to pay a monthly fee to access the platform. A single monthly fee is paid by the organization on behalf of all its therapists.
I have a large organization with many different clinics and programs. Is the platform flexible?
Yes. You are able to configure multiple Clinic Accounts within the same Organization. This allows each program or clinic to manage its own progress measurement initiatives, while providing the Organization with a view of all Clinic Accounts within its Organization structure.
Is there a way to limit what certain administrators and support staff are able to view?
Yes. Each time you create and permission an Admin Account, you can specifically select the permissions applicable to that specific person. This means that each Admin Account can be granted the exact permissions and visibility to match the administrator's day to day role.
Are there dedicated accounts for administrators and support staff?
Yes. Administrators, intake workers and support staff can create Admin Accounts, which provide access to the key administrative functions and views on the platform. Admin Accounts can be used to support a range of different activities, including creating new patients, assigning therapists, assigning assessments, reviewing aggregate outcomes and supervising therapists.
As a director or supervisor, can I see aggregate outcomes across the organization?
Yes. Directors and supervisors are able to see a real time display of the aggregate outcomes across their organization. The information presented is updated in real time and presents a clear view into the impact the organization and its therapists are having on patient outcomes. Clinic directors can modify and curate the information across a range of different factors, including by assessment type, patient tags and by therapist.
How many assessments are typically assigned to each client?
On average there are three assessments assigned to each client on the platform, but you can always add more depending on the unique identified needs of individual clients.
Which assessments are most commonly assigned to clients on the Platform?
The two most commonly assigned assessments are the PHQ-9 (Depression) and the BR-WAI (Therapeutic Alliance).
Can clients see their results?
Yes. Both therapists and clients can access the results through their Greenspace accounts. Clients being able to access and view their own results is important because it increases their engagement, and progress measurement has been demonstrated by a number of studies to have a much larger impact when results are displayed to both the therapist and the client.
Do my clients have to sign up for an account in order to participate?
No. You can complete an assessment with a new client instantly, without requiring the patient to sign up for an account. If the client is interested in receiving assessments outside of their session and viewing their own results, they will need to sign up for an account. This can be done at any time and doesn't need to be done when they complete their first assessment.
Can I complete assessments with clients in my office?
Yes. Greenspace gives therapists the option to have their clients complete their assessments in their office during a session. This can be done on a device being used by the therapist (tablet or computer) or can be done using the Kiosk, which facilitates simple completion of assessments in a waiting room or during session.
How do clients complete assessments?
Therapists select the appropriate clinical, functional, addictions and therapeutic alliance assessments for each client. The therapist then has a choice as to whether they would like the assigned assessments to be automatically delivered to the client by email or sms on a recurring schedule or if they would like the patient to complete the assessment during their visit to the office. Clients don't need to download an app and can easily complete the assessments on any device (phone, tablet, computer).
Who is considered a therapist? Do I qualify?
"Therapists" are individuals who are licensed to provide psychotherapy services and include, psychiatrists, psychologists, social workers, MD psychotherapists, occupational therapists and registered psychotherapists.
Who owns my data?
You do. Greenspace securely stores and presents your progress to you and your therapist. If you stop using Greenspace, you can take your data with you.
Is Greenspace a replacement for having to see my therapist?
No. Greenspace is a clinical tool that does not replace sessions with your therapist. Measuring your progress using Greenspace supplements and supports the therapy process with additional objective information.
How do I complete the assessments?
Assessments can be completed in-office during a session with your therapist or can be delivered to you remotely via email or sms. When it is time to complete an assessment, you will receive an email or sms (depending on what you select when you sign up) containing a button, which opens the assessment selected for you by your therapist. The assessments are short and can be easily completed on any device (phone, tablet, computer).
How do I sign up?
If you have a therapist, your therapist will send you an email invitation that contains a button to sign up for an account. If you do not receive an invitation from your therapist, you can also sign up here. When creating your account, you will be asked to enter some basic personal information and select whether you want to receive assessments by email or sms (text message).
Do I have to have a therapist to participate?
Yes. Progress Measurement is a clinical tool (rather than a self-help app) that requires a pre-existing clinical relationship between a therapist and patient.
If you already have a therapist, you can invite them to get started with Greenspace  MBC here. If you are not currently in care, consider asking your next provider if they take an MBC approach to care.
Is there a fee to participate?
No. There is no fee for you (the client) to participate.
STILL HAVE QUESTIONS?
Connect with an implementation expert to explore how MBC can help your organization.
Contact Us