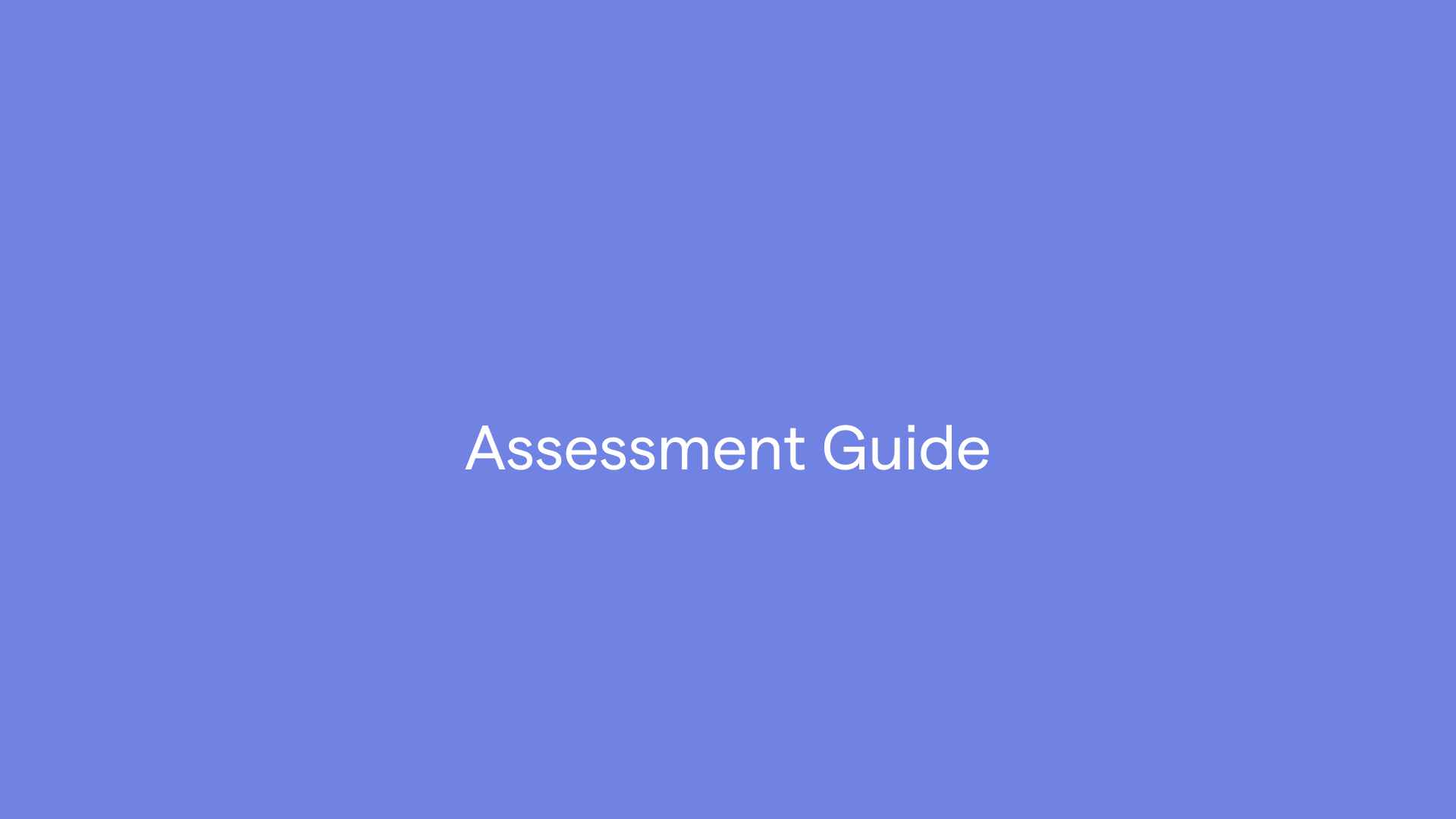 Nov 16, 2020

|

2

minute read
Depression | PHQ-9
Patient Health Questionnaire 9 (PHQ 9)
Recommended frequency: Every 2 weeks
Summary
The Patient Health Questionnaire 9 ("PHQ-9") is a multi-purpose instrument for monitoring and measuring the severity of depression. The PHQ-9 incorporates DSM-IV depression diagnostic criteria with other leading major depressive symptoms. This instrument is 9 questions long and each question rates the frequency of the symptoms, which factors into the severity index. The PHQ-9 is widely used and well validated.
Practitioners will often ask about the differences between the PHQ 9 and other depression scales. In comparison to the other commonly used depression scales (BDI, HAD-D, QIDS), the confidence intervals are highly proximate, meaning that the results can be expected to exist on an equal plane. Each of the major depression scales have their differences, although the PHQ9 and BDI-II in particular tend to measure relatively equal levels of severity and track change in a similar manner.
Psychometric Properties
Above a threshold of 10, the PHQ-9 has a sensitivity of 88% and specificity of 88%.
Source: http://www.cqaimh.org/pdf/tool_phq9.pdf
The Scale
Over the last 2 weeks, how often have you been bothered by any of the following problems?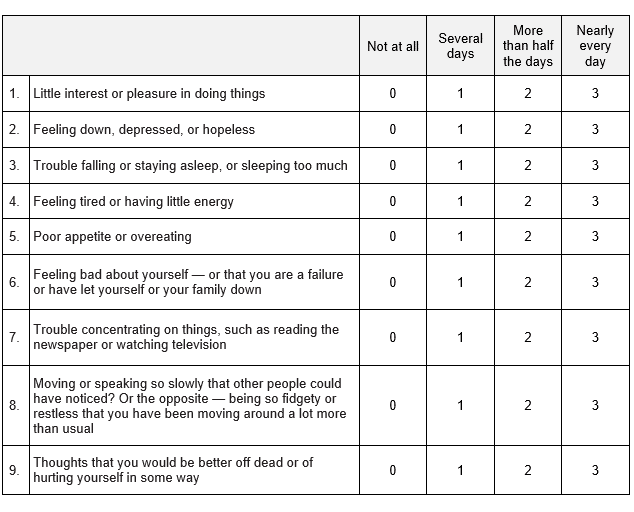 Scoring
Depression severity is calculated by assigning scores of 0, 1, 2, and 3, to the response categories of "not at all", "several days", "more than half the days", and "nearly every day", respectively. The PHQ-9 total score for the nine items ranges from 0 to 27. The following table sets out the cut-points and proposed treatment actions. Scores of 5, 10, 15, and 20 represent cutpoints for mild, moderate, moderately severe and severe depression, respectively. Sensitivity to change has also been confirmed.  

Copyright Information
Developed by Drs. Robert L. Spitzer, Janet B.W. Williams, Kurt Kroenke and colleagues, with an educational grant from Pfizer Inc. No permission required to reproduce, translate, display or distribute.